Autumn is the transitional time of year for my skincare routine.  I usually switch from self-tanning and super SPF focused to more hydrating and multi-purpose products.  Autumn is always so busy for me so those multipurpose products are lifesavers.  School starts again which means my morning skincare and makeup routine needs to be pared down to about 15 minutes.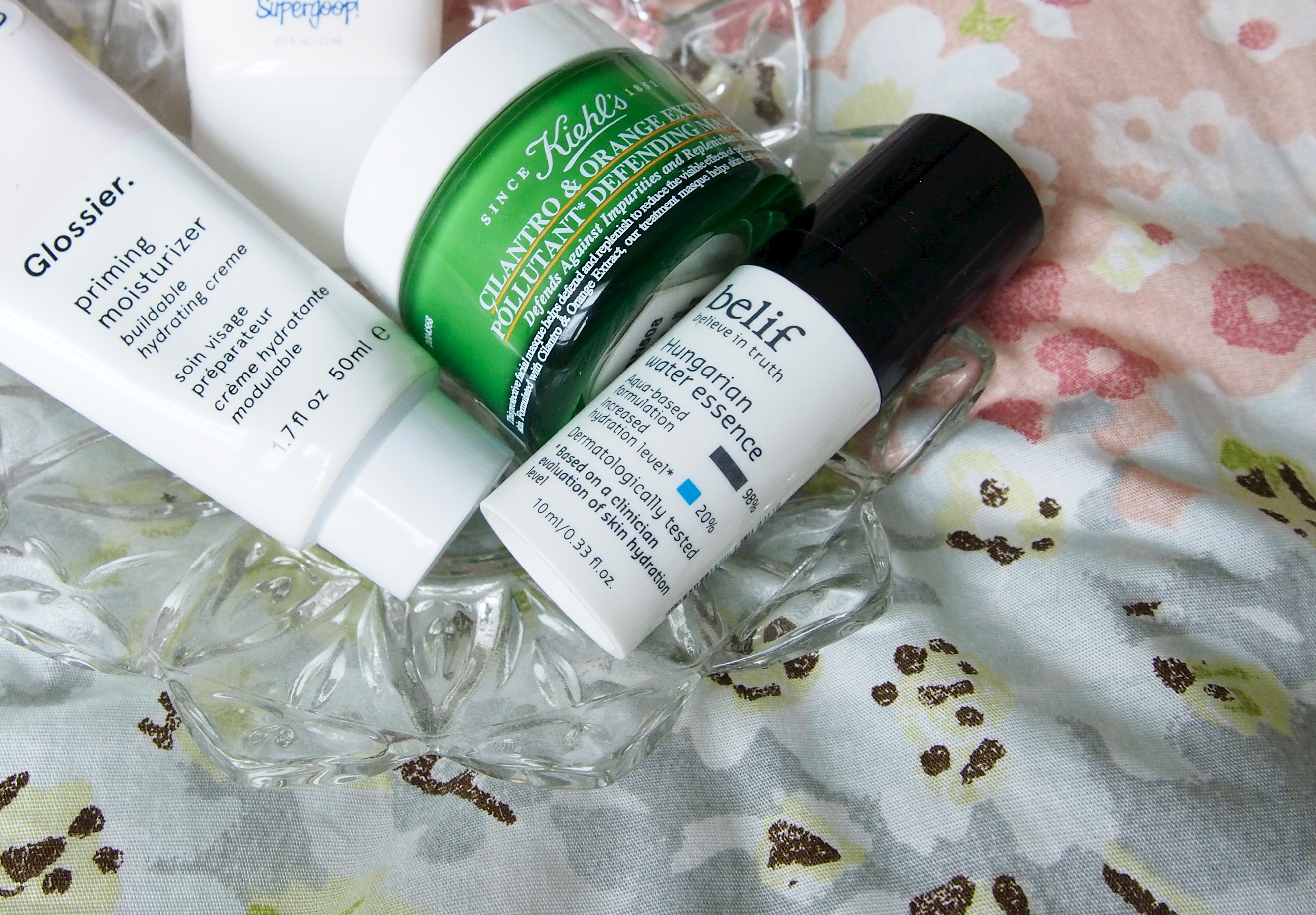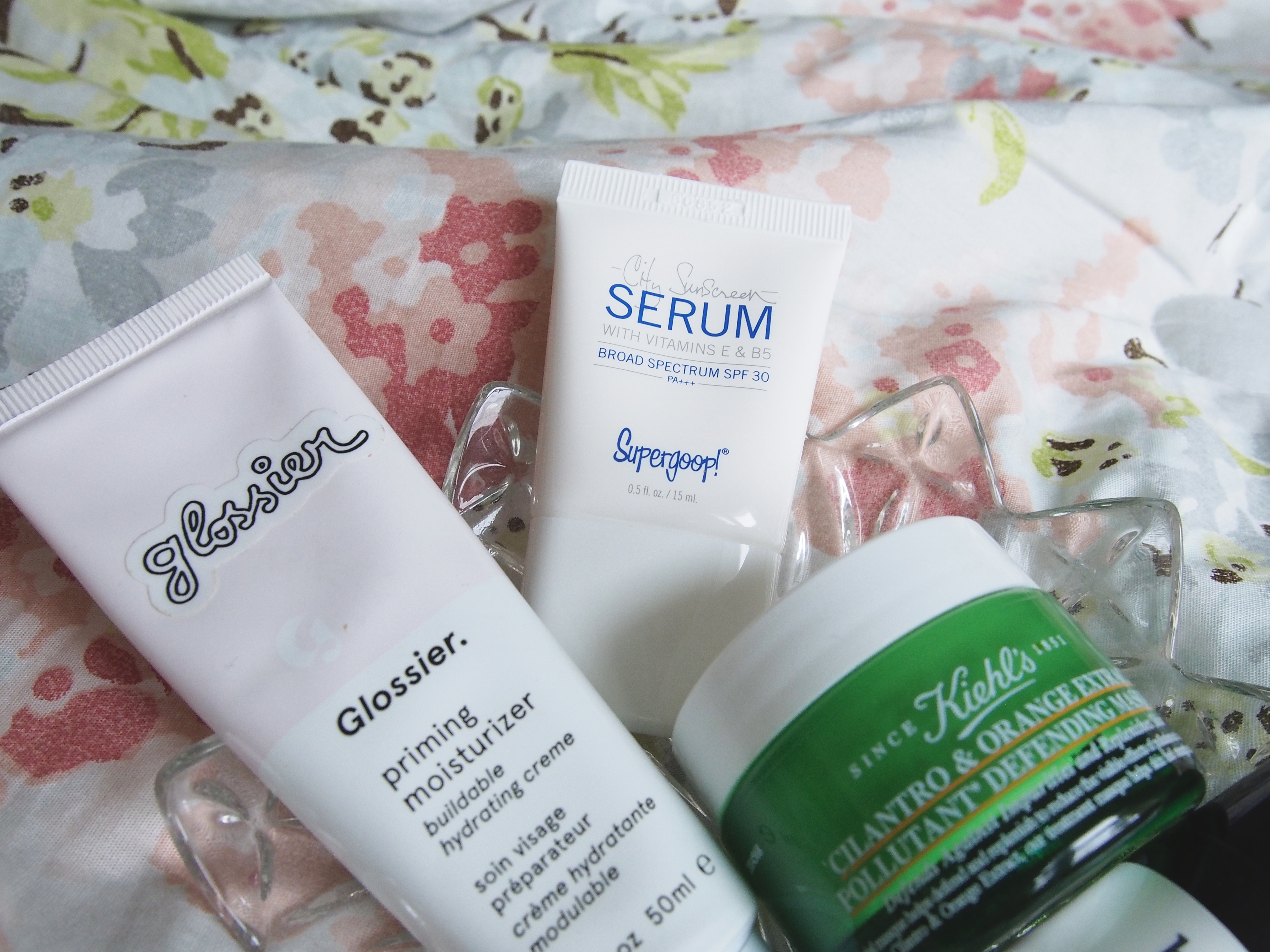 During the day my complexion can look a little dry if I don't amp up the moisture in the morning.  To start, I use my little Belif Hungarian Water Essence because this has a super liquid-y consistency and soaks in really nicely.  If I don't use the essence, I enjoy the Supergoop City Screen Serum which has SPF 30 and some awesome hydration power.  This serum gives my skin a super smooth and silky feeling and it doesn't feel heavy at all.  Over one of those, I use my favorite morning moisturizer: Glossier Priming Moisturizer.  (Here's my Glossier link for 10% off!) This moisturizer has a really nice light texture that soaks in quickly.  My skin feels so smooth and healthy whenever I use this moisturizer.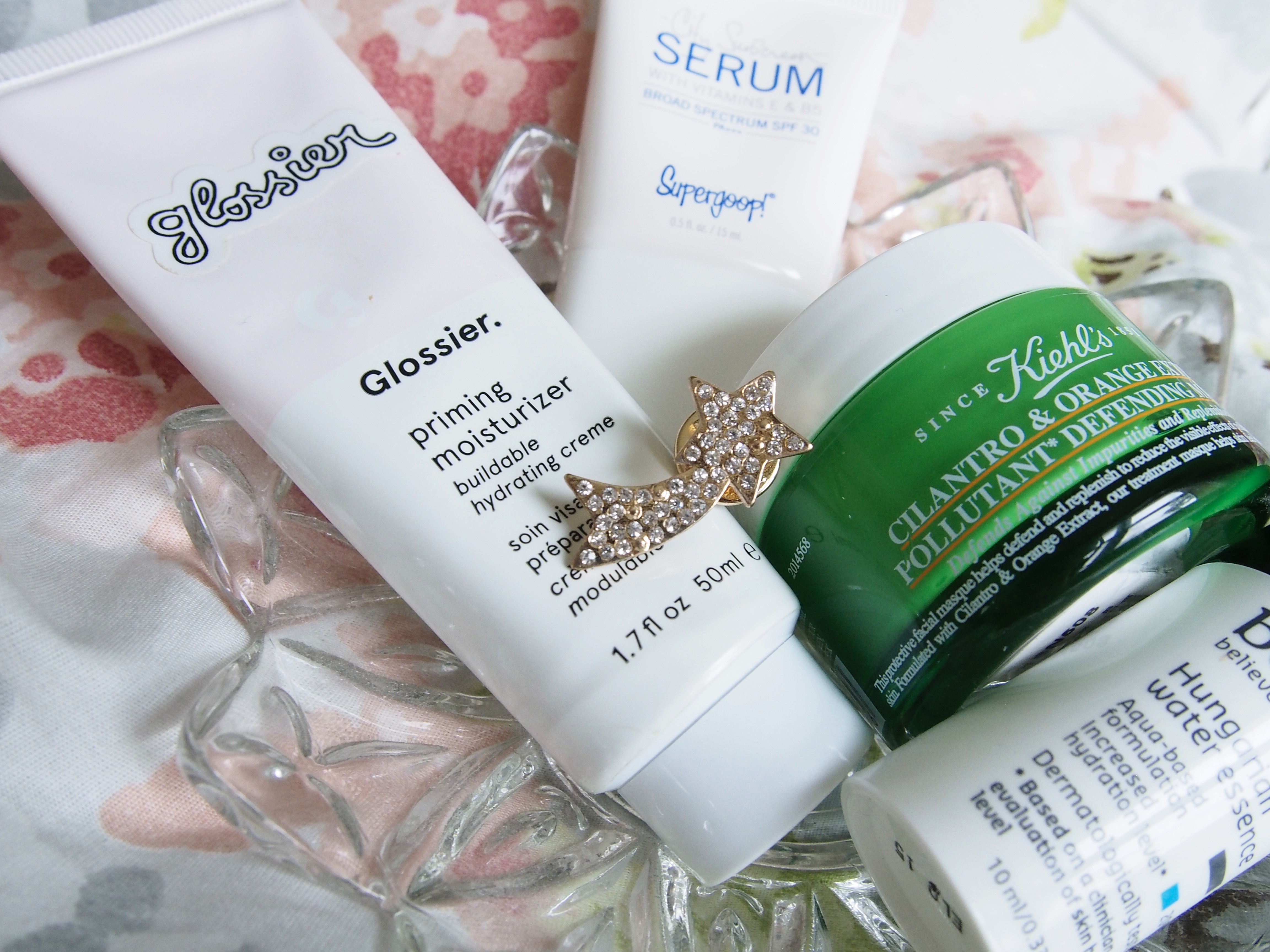 At night about once a week I use the Cilantro and Orange Extract Pollutant Defending Overnight Mask which rids skin of pollutants and my skin always ends up perfectly hydrated.  My skin tends to clear up a bit when I use this consistently, BIG win.  My sister wears this on her no makeup days because doesn't come off sickly at all on the skin despite the green color.  If you're looking for something for no makeup days that will benefit your skin, this overnight mask is fantastic. And the scent is soon yummmy.
I think the only thing missing is a good spot treatment since my skin recently changed pretty dramatically.  I am definitely on the lookout for a good one and hopefully will find a good drugstore one soon!

Pinterest | Bloglovin' | Twitter | Tumblr