As you saw in my 2020 intentions, I want to start buying products that are cruelty-free and cleaner for me and the environment. Honestly, I'm surprised that so many huge brands still test on animals when there are other options that are just better. But, in an effort to bring more focus on cruelty-free brands that are making awesome products, I'm going to try to phase out a lot of the makeup brands in my collection that still test on animals. Today, I'm sharing a few of the brands and products I've been reaching for every single day for the past few months.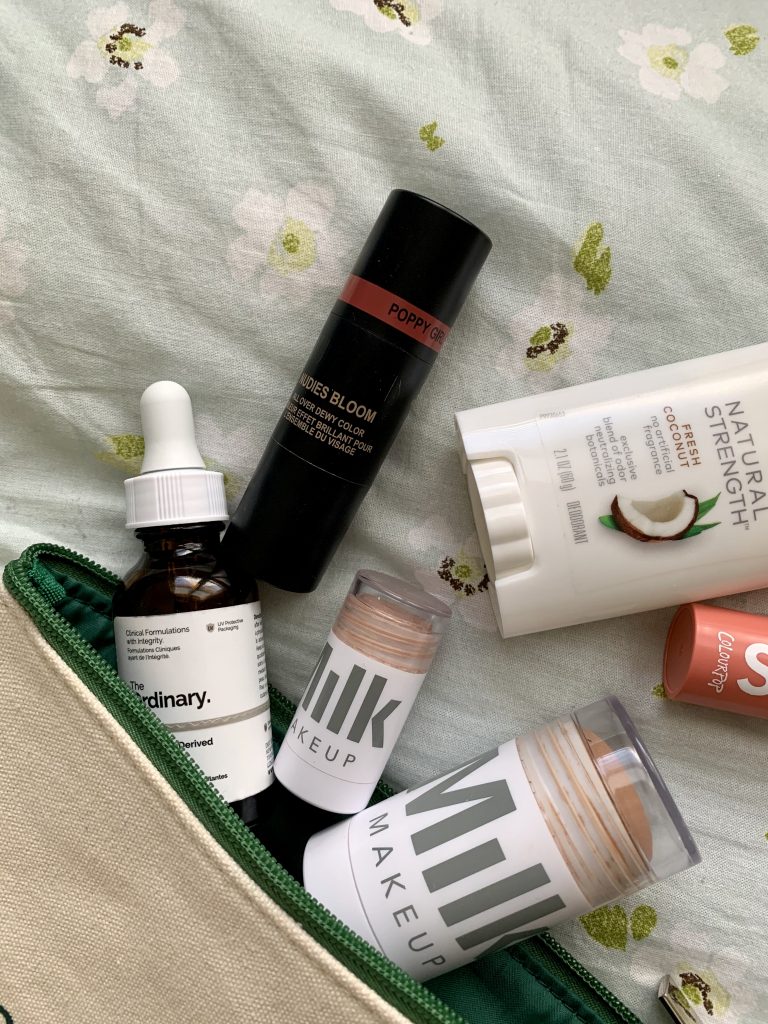 Milk Makeup
Milk Makeup is one of my favorite brands lately. I use the Blur Primer or Hydro Grip Primer, Matte Bronzer in Baked, and Highlighter in Lit every single day. After I got the bronzer from Milk I haven't reached for a different one and wouldn't think of buying another. This highlighter you guys! The shade is champagne-y and a little peachy and glows so effortlessly. The formula is pure butter and gives such a natural glow to the skin. My makeup just doesn't look quite right without putting some of this on my cheekbones, brow bones, inner corners, and nose. *Chef's kiss*
The Ordinary
The Ordinary is such an innovative brand and the prices are incredible for quality products. I am truly shocked by the way that the 100% Plant-Derived Squalane has changed my skin. My skin has been cracking and peeling with dryness but immediately after beginning use of this, I haven't had any issues with dryness (at all) and I can finally apply makeup without worrying about the texture of my skin. It's not greasy and makes a great canvas for my makeup and an amazing overnight hydrator. This one is plant-derived, compared to getting it from sharks or other sea animals.
Another favorite is the Hyaluronic Acid which has been replaced by my Squalane use because Hyaluronic Acid simply attracts water and makes the surface of the skin feel great and moisturized. Squalane goes a little deeper in the skin, actually hydrating and preventing water loss. The Ordinary explains how both of these work and you can decide which one you need but I think Squalane is the better option.
The Ordinary is also completely free from parabens, sulphates, mineral oil, coal tar, formaldehyde, mercury, and much more.
Nudestix
I first got interested in Nudestix from Allana on YouTube and decided to pick up their new Nudies Bloom All Over Color Stick. The only shade left in stock at Sephora at the time was Poppy Girl, a bright, watermelon red shade. I went on YouTube hunting for swatches on fairer skin to see if I would look like a clown. I just wanted to try it so bad that I bought it and hoped for the best. Since I got it, I have used it almost every day. It's super buildable so it's great for a range of skin tones and the dewy finish is so perfect for dry winter skin.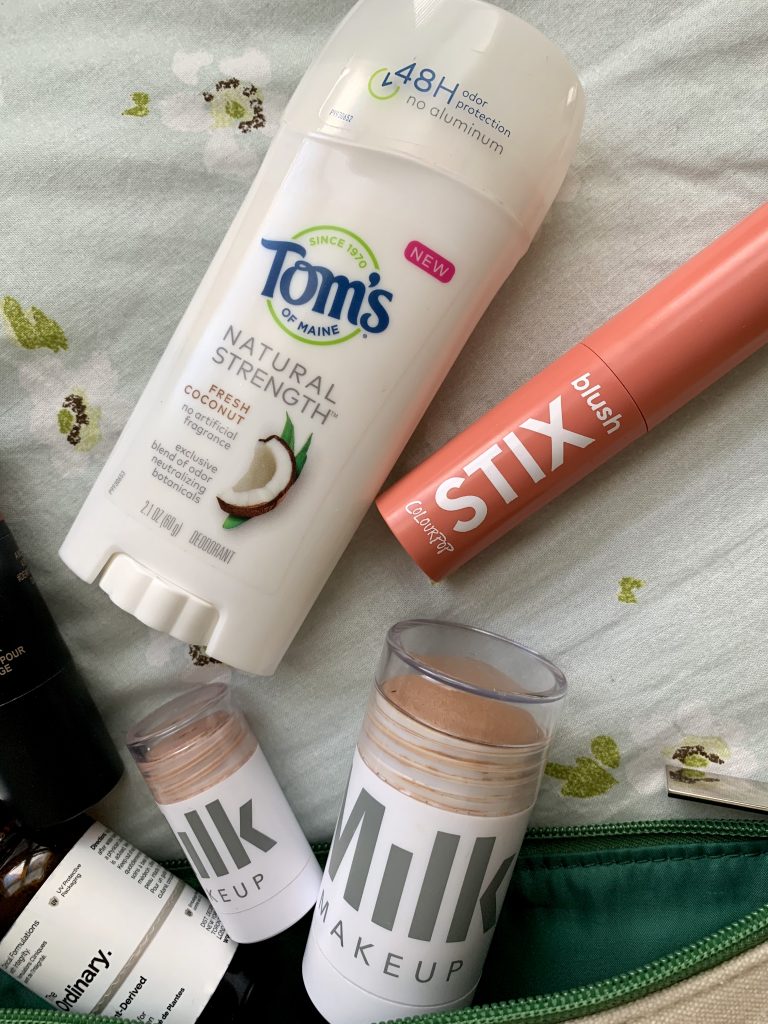 Colourpop
Colourpop is such a great brand all-around for me. Cruelty-free, super affordable pricing, trendy shades and products, they have a lot going for them. I think the constant flow of releases and launches is exhausting and unnecessary but I do still love the inexpensive way I can test out trends with Colourpop. I recently picked up the Blush Stix in 25/8 as my last purchase before my no-buy and I love it. It's so creamy and easy to blend out. This color is such an every day go-to and the formula just melts into my other makeup.
Tom's
This deodorant from Tom's was my first natural personal care purchase and I love it so far. Tom's has a lot of different types of deodorants including 48hr, wetness protection, etc. The scents aren't overpowering and they work so well. Just looking through their website, so many scents are so appealing: coconut lavender, fresh sage, calendula. I haven't considered going back to a traditional deodorant since I began using this! Tom's also makes toothpaste which I am excited to try next time I need to purchase one.
Highlights of Tom's are their commitment to natural ingredients and sustainability. They make sure their sources of palm oil and other tricky ingredients are collected with high human and environmental standards.
Those are just a few of my cruelty-free favorites to start off 2020! I'm excited to start focusing more on natural and cruelty-free beauty products this year! Let me know if you have any cruelty-free brands or products you love.