It's been so long since I've written a favorites post, especially because I don't usually get too many new products in my every day rotation so my favorites usually end up pretty similar each month.  However, it's been a while and I have some new products to show you this month!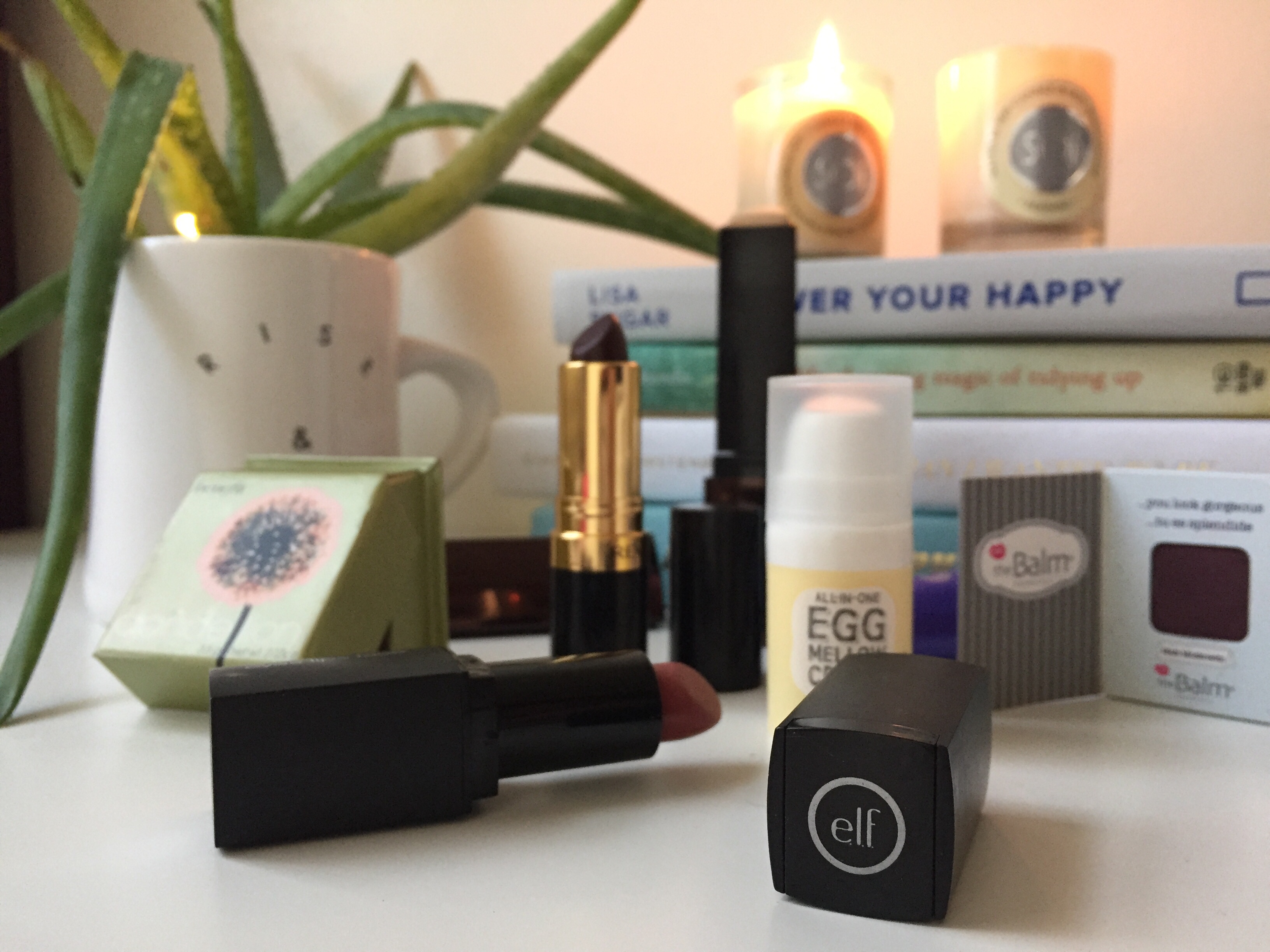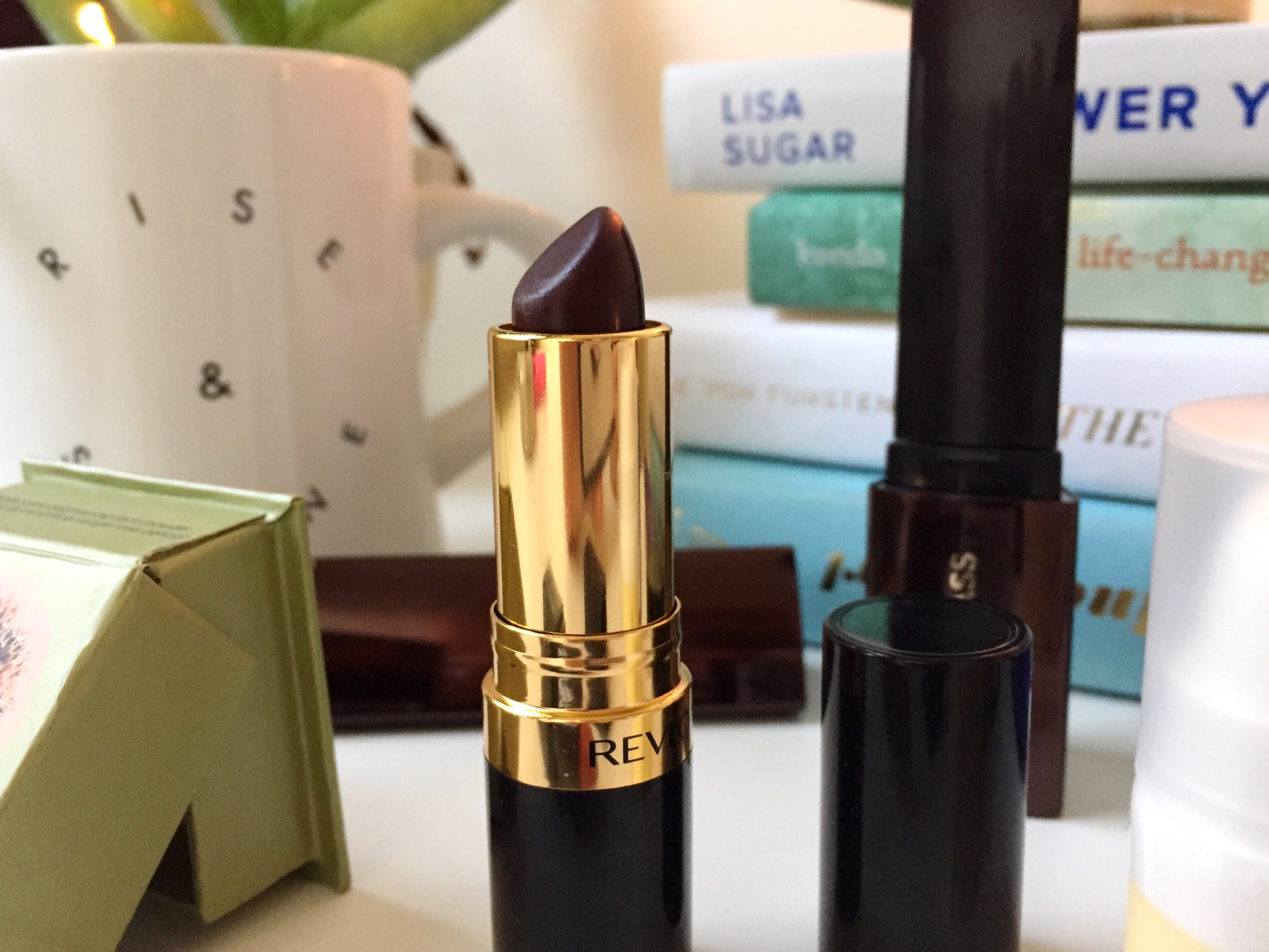 This elf Mineral Lipstick in Rich Rose is the perfect pinky brick shade with the perfect tones for Autumn.  It's so easy to pop this on as a more everyday shade than something darker like Revlon's Black Cherry lipstick.  I love that Black Cherry is so easy to sheer out and make more wearable.  It's not a matte lipstick so it's isn't super thick and much more hydrating.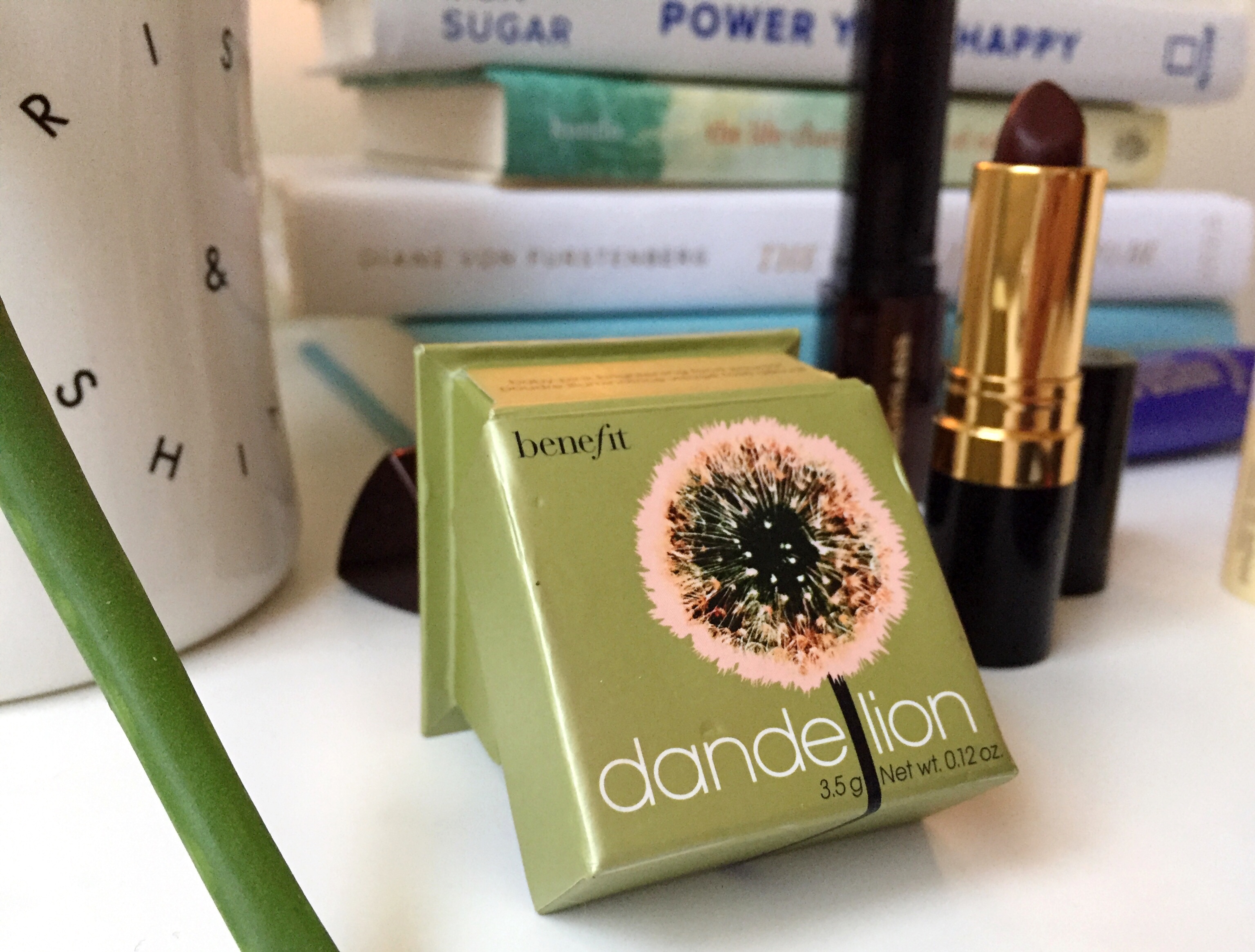 I recently got a mini of Benefit Dandelion which is such a pretty blush.  It's so easy to dot on to get the most natural and flattering slightly glowy blush.  It looks so nice on my skin tone but I imagine it works well on so many skin tones.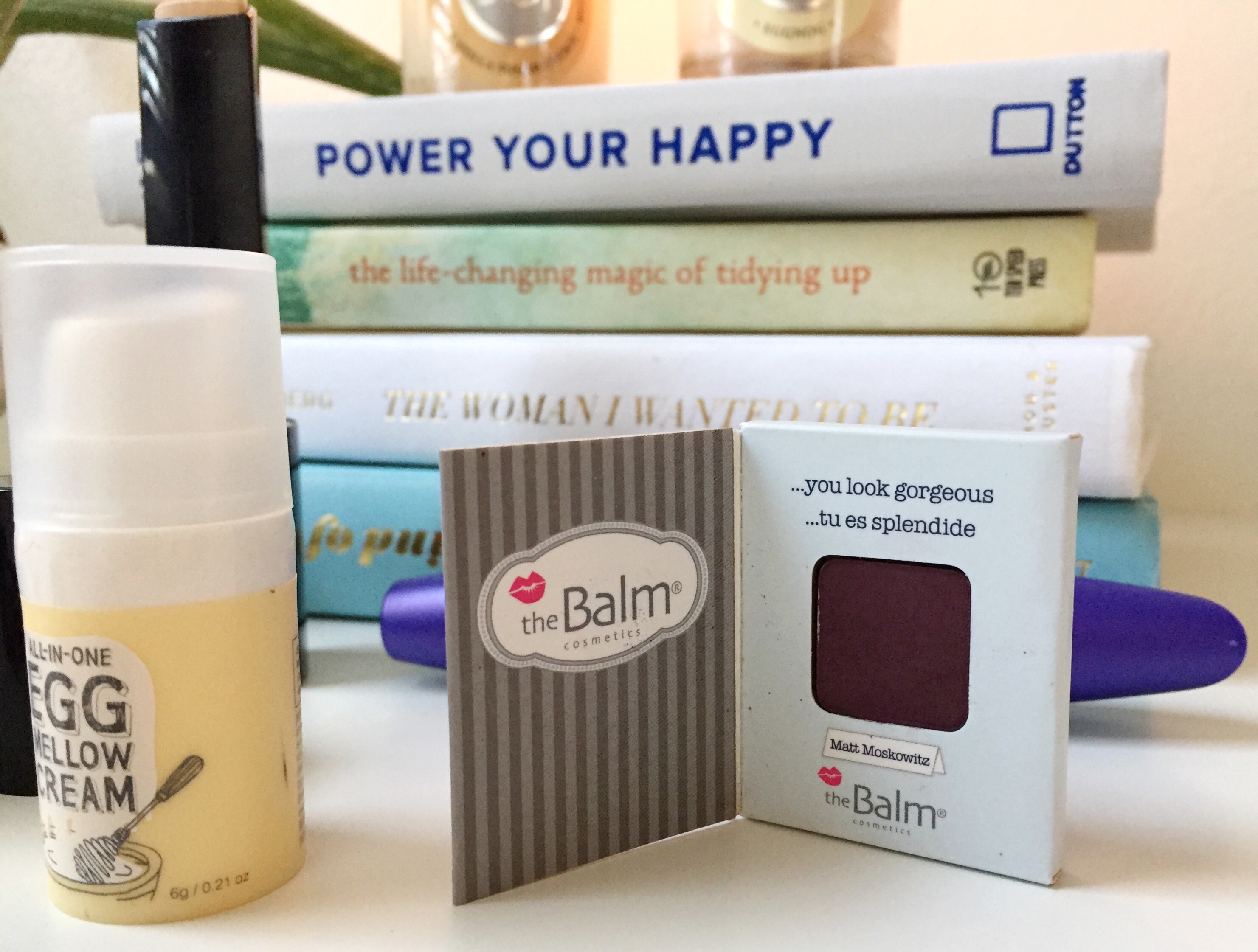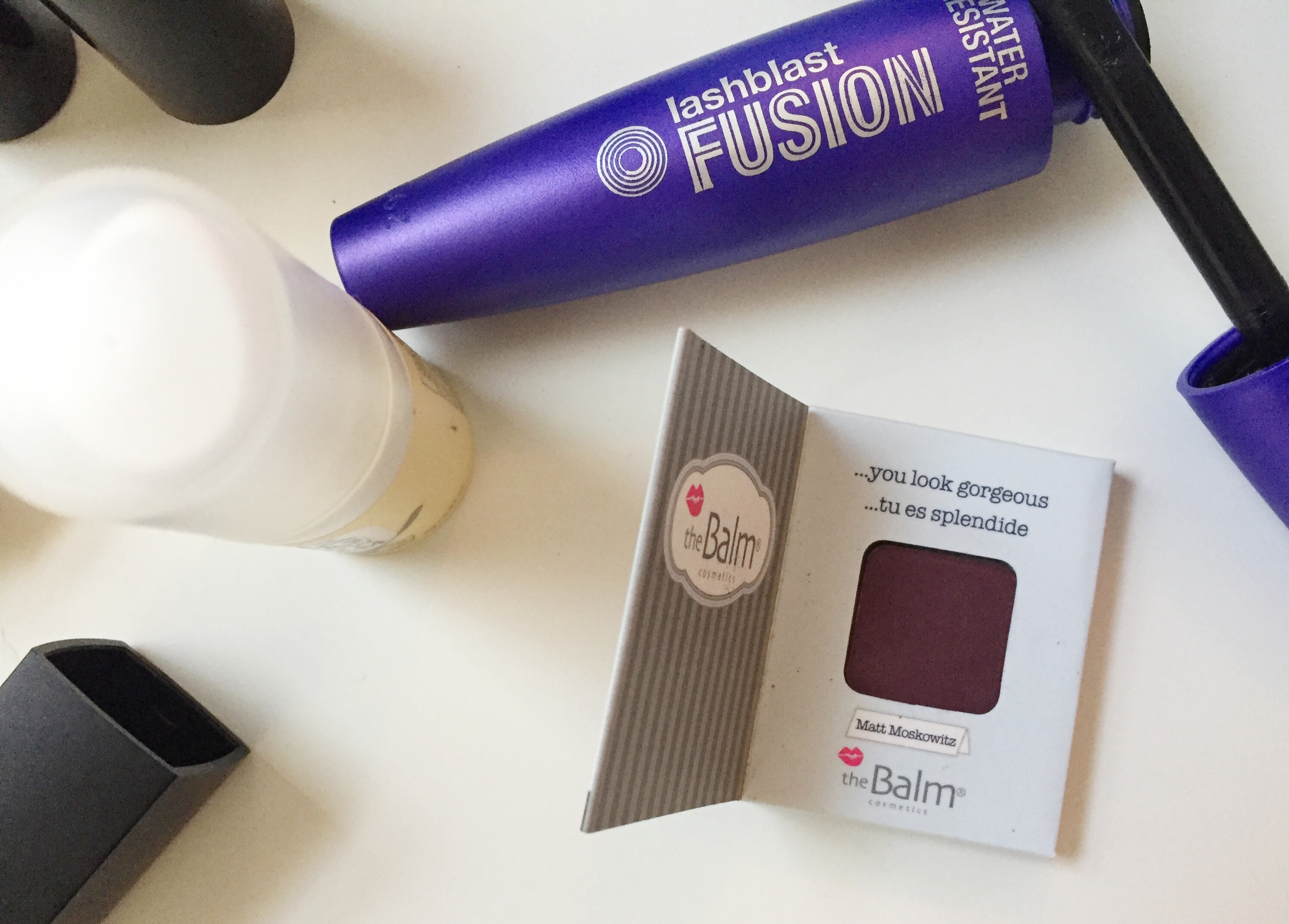 I just started using different eyeshadow shades beyond my usual gold and light brown shades.  This one is a mini of theBalm Matt Moskowitz, it's a gorgeous matte eggplant shade.  It looks stunning sheerly blended out in the crease with a few shades of light brown and topped off with a bit of yellow-gold shimmer in the middle of the lids.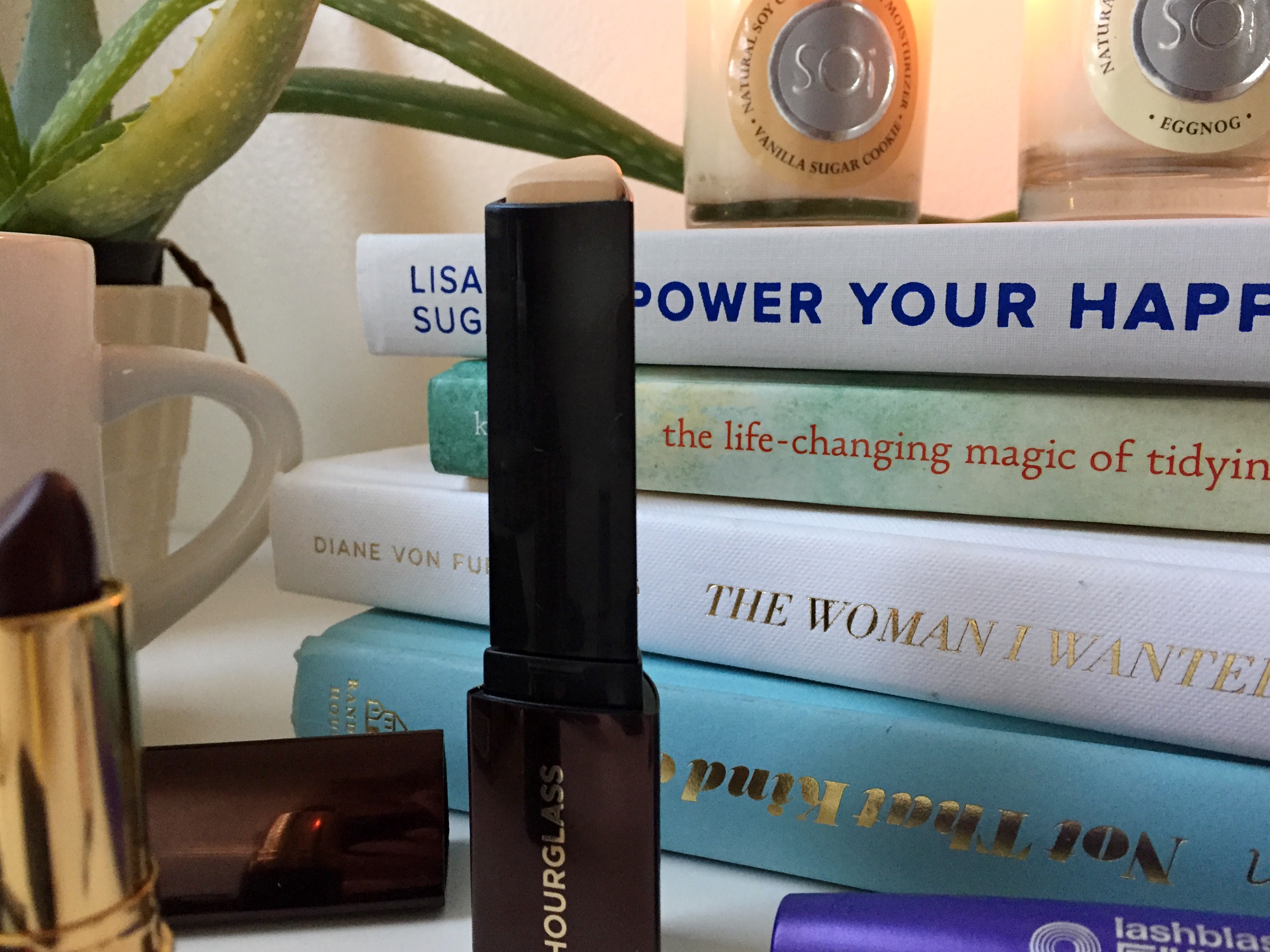 I wrote a review of the Hourglass Vanish Foundation Stick because I love it so much, the finish is gorgeous.  It takes a bit of practice to get it to apply smoothly but it looks better and better as the day goes on.  Recently I learned that it takes a few minutes to settle in and it looks much more natural.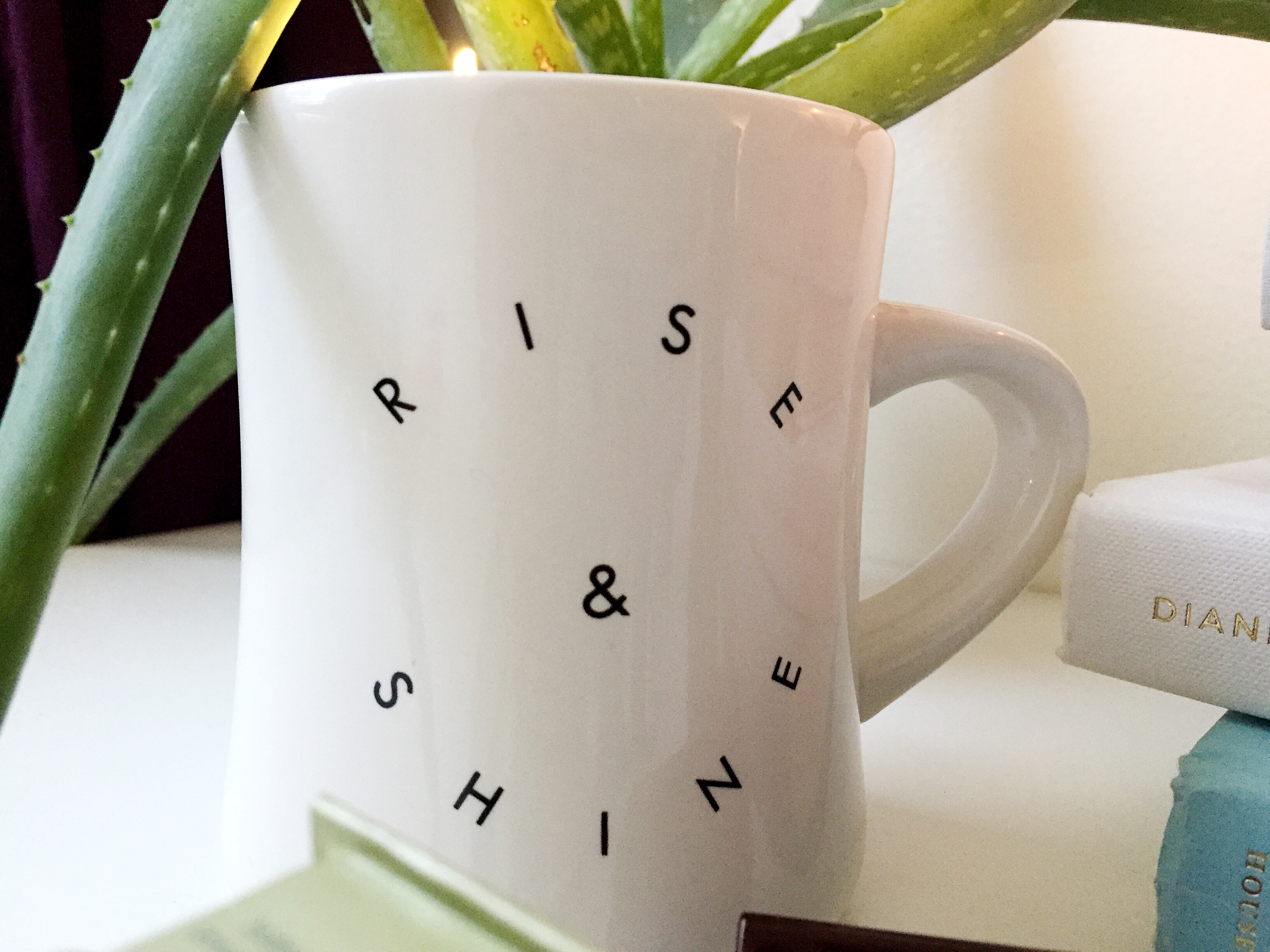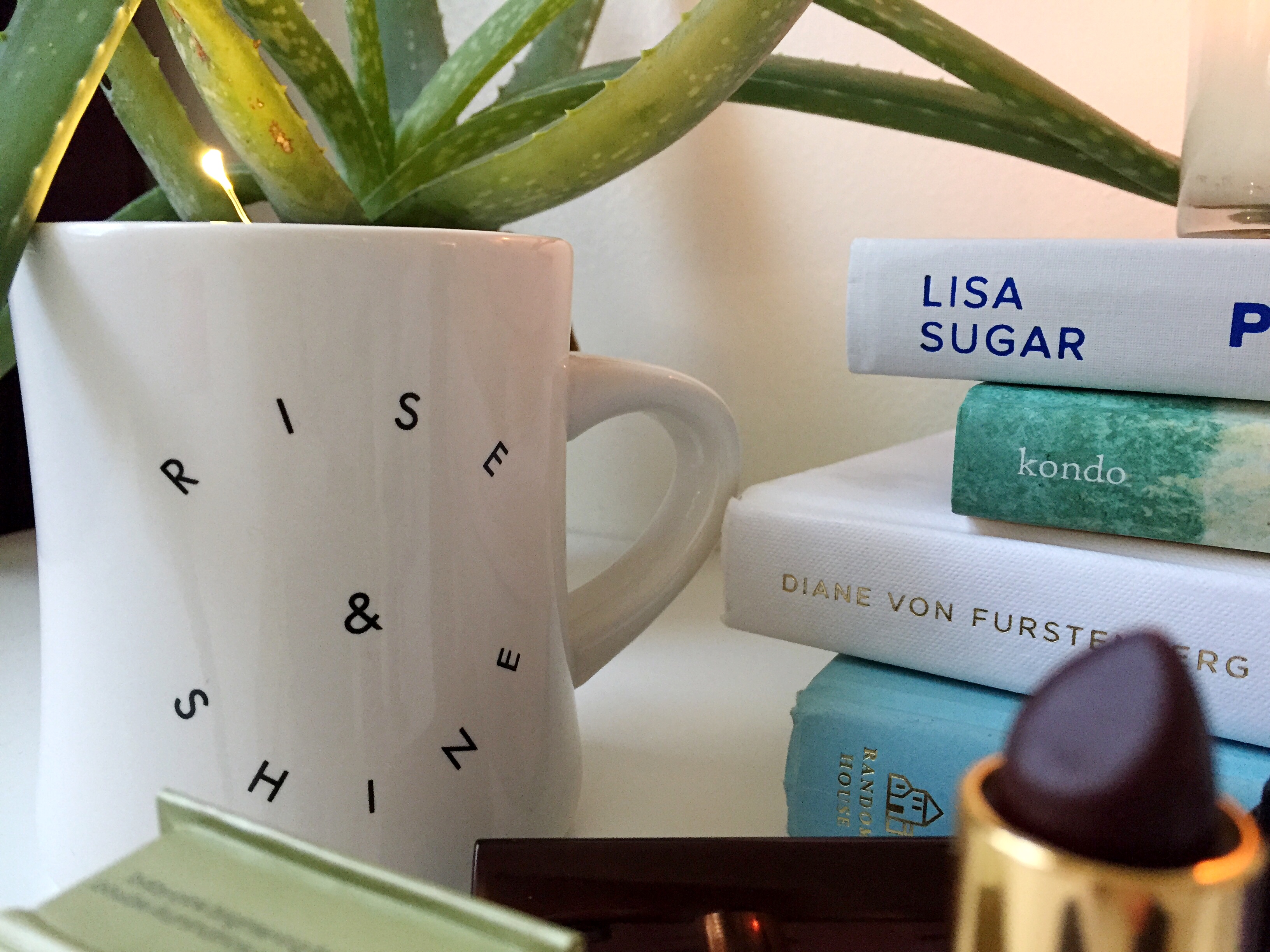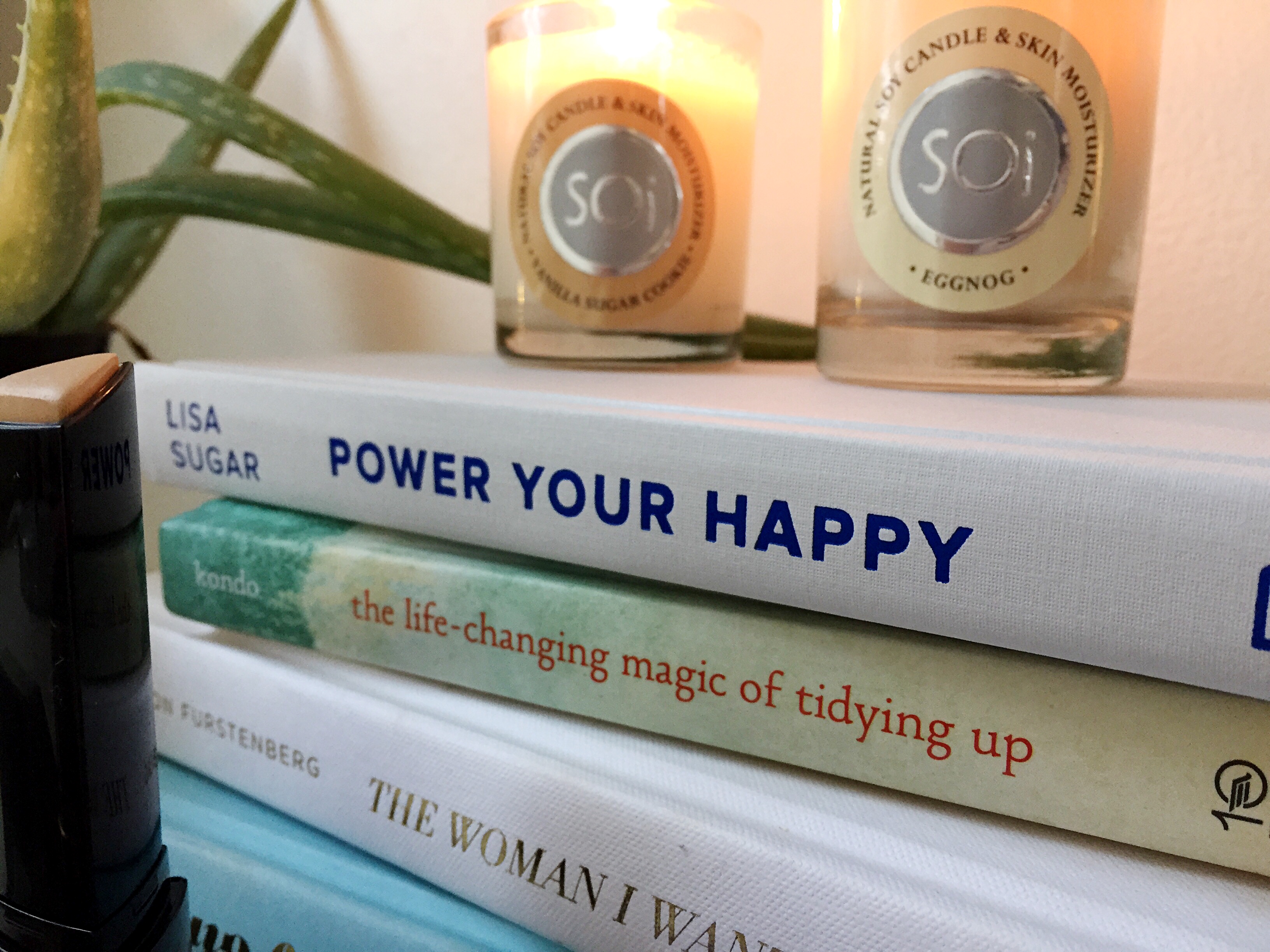 I received this month's POPSUGAR Must Have Box* to try which is an amazing monthly beauty and lifestyle box which has full-size products (you can see my unboxing post here).  This month one of the items was this beautiful minimalist looking mug that says "Rise & Shine".  If there's a mug more blogger appropriate, please let me know, because this is amazing.  Also in this month's POPSUGAR box, I got Lisa Sugar's book called Power Your Happy which I am just getting into.  So far, I am really liking it!  If you want to sign up for POPSUGAR Must Have Box, you can use my link here* and use the code SHOP5 to get $5 off your first box!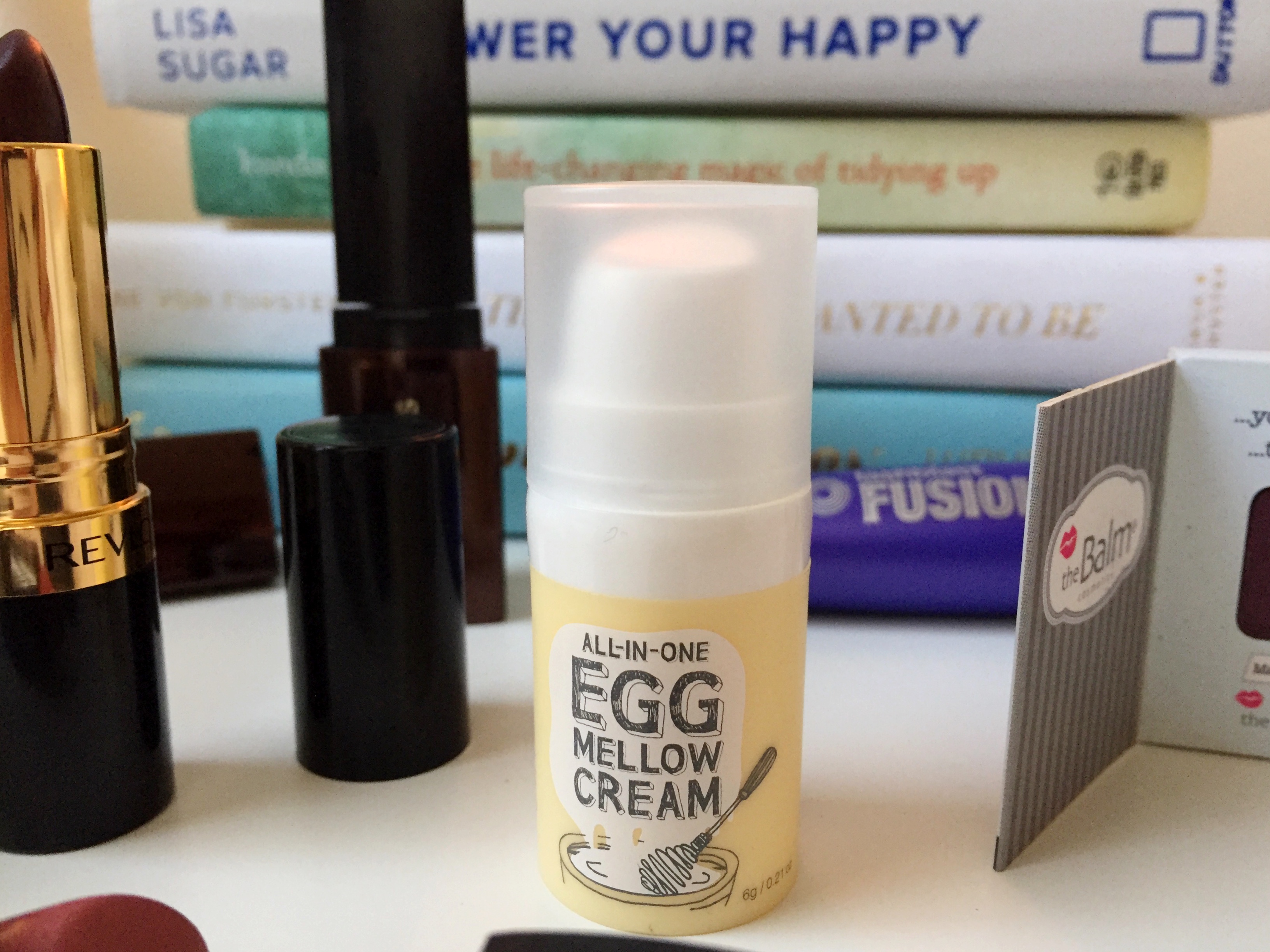 This month I started getting the Sephora Play! Box and inside I got this Egg Mellow Cream which is a super multi-purpose product but I use it as an eye cream because it's so thick and feels so good under my eyes.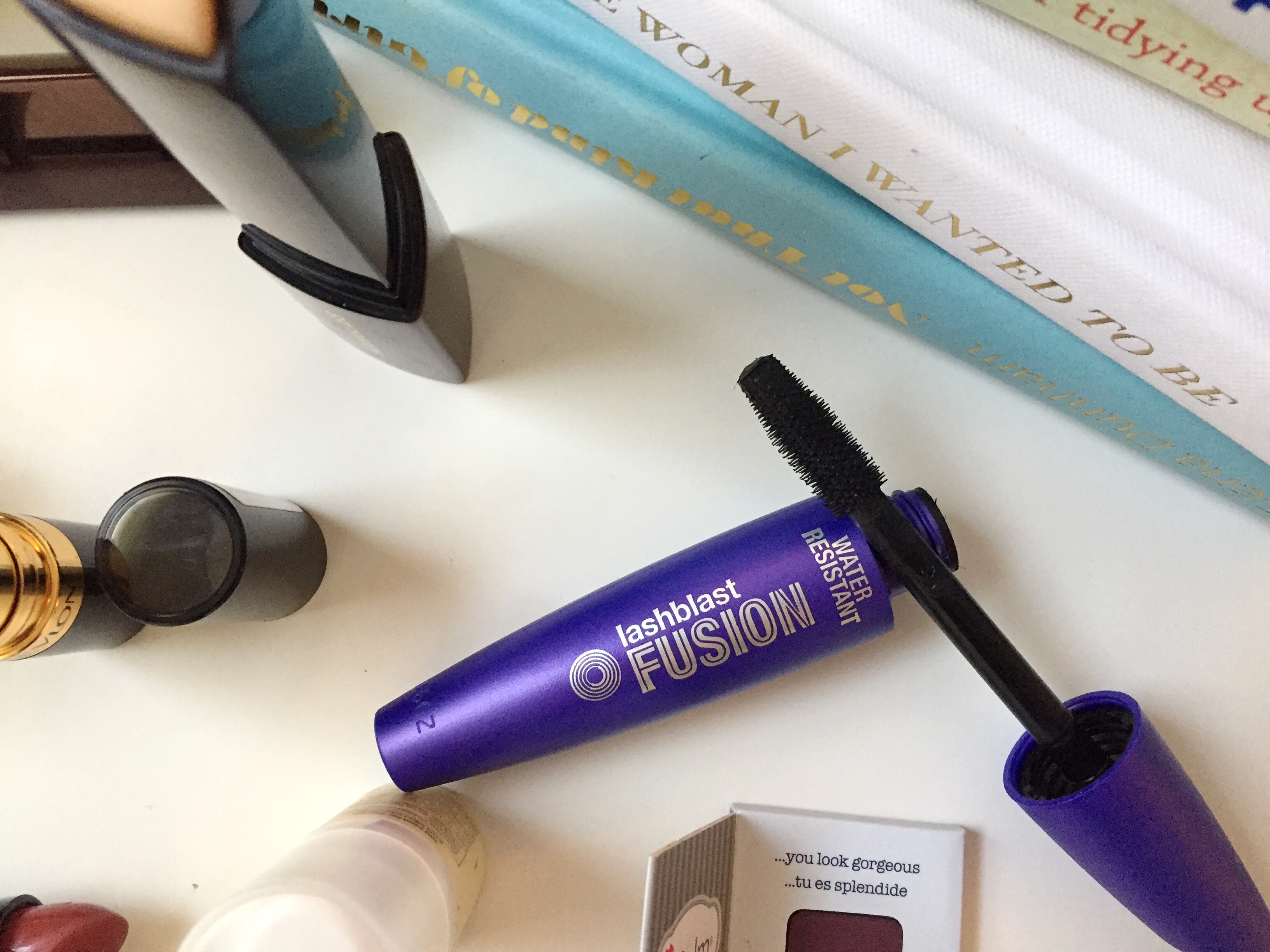 I rarely use waterproof mascara but recently I've started to wear it most days.  I always have loved the purple tube of Covergirl mascara (a.k.a. LashBlast Fusion), but it is my first tube in years.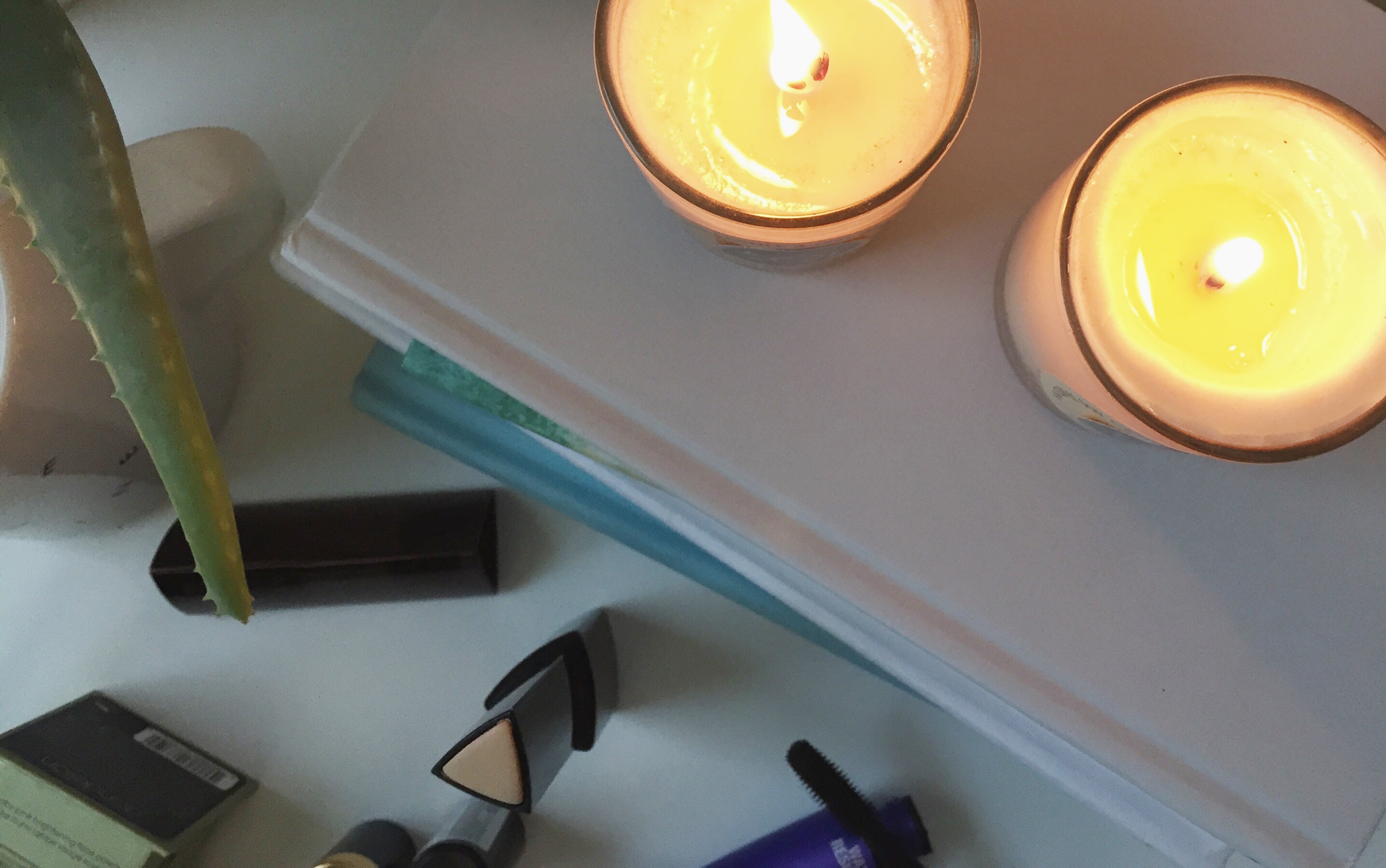 Finally, these candles from Soi have been burning really often this month because they smell so home-y and cozy.